Each piece of jewelry in this collection is hand selected for uniqueness, quality, history and beauty. Many of the pieces I find are in disrepair, missing gemstones and on their way to be sold for scrap and lost forever. I enjoy saving these pieces of history, restoring them to their original beauty and giving them a chance to start a new chapter with you.
The Stevie Ring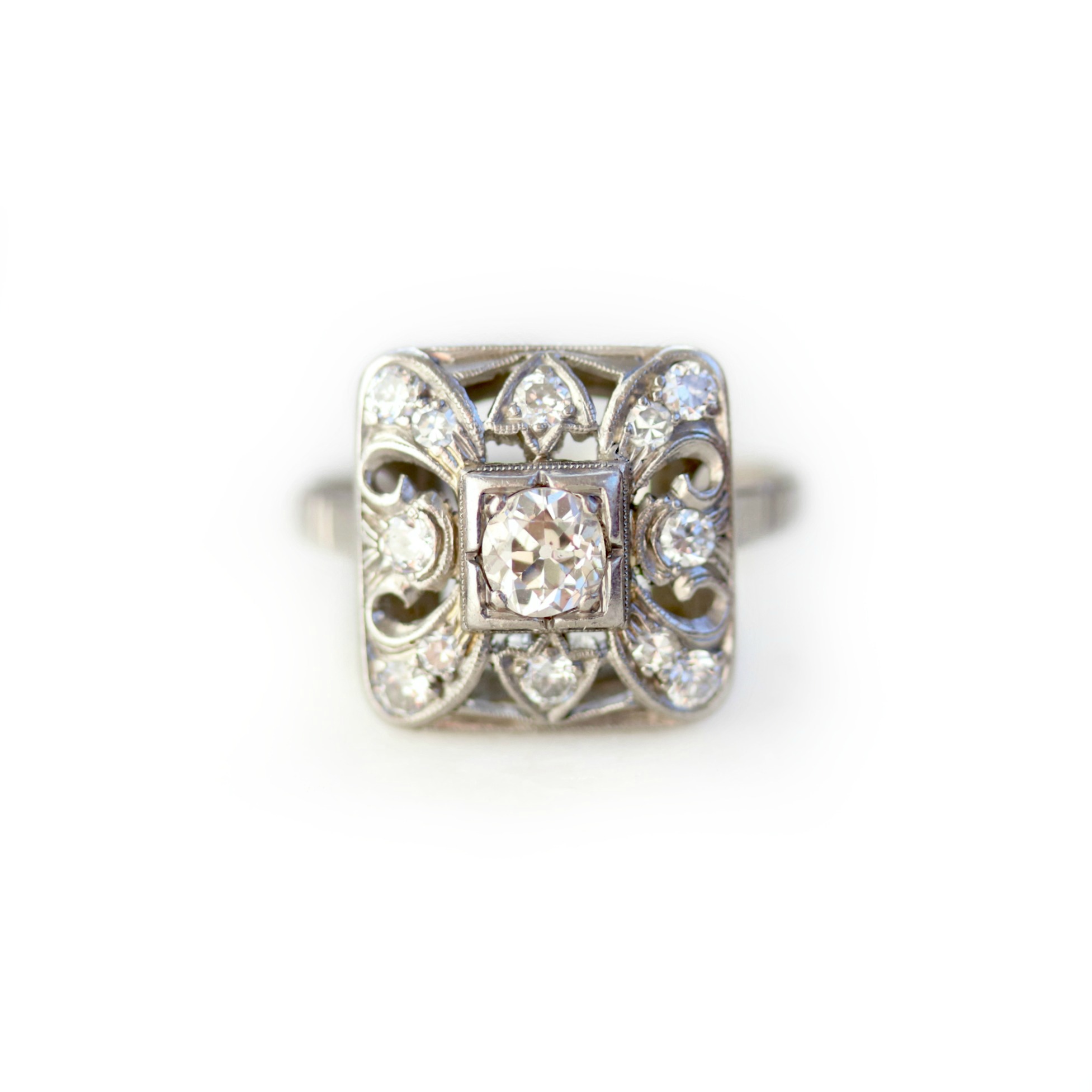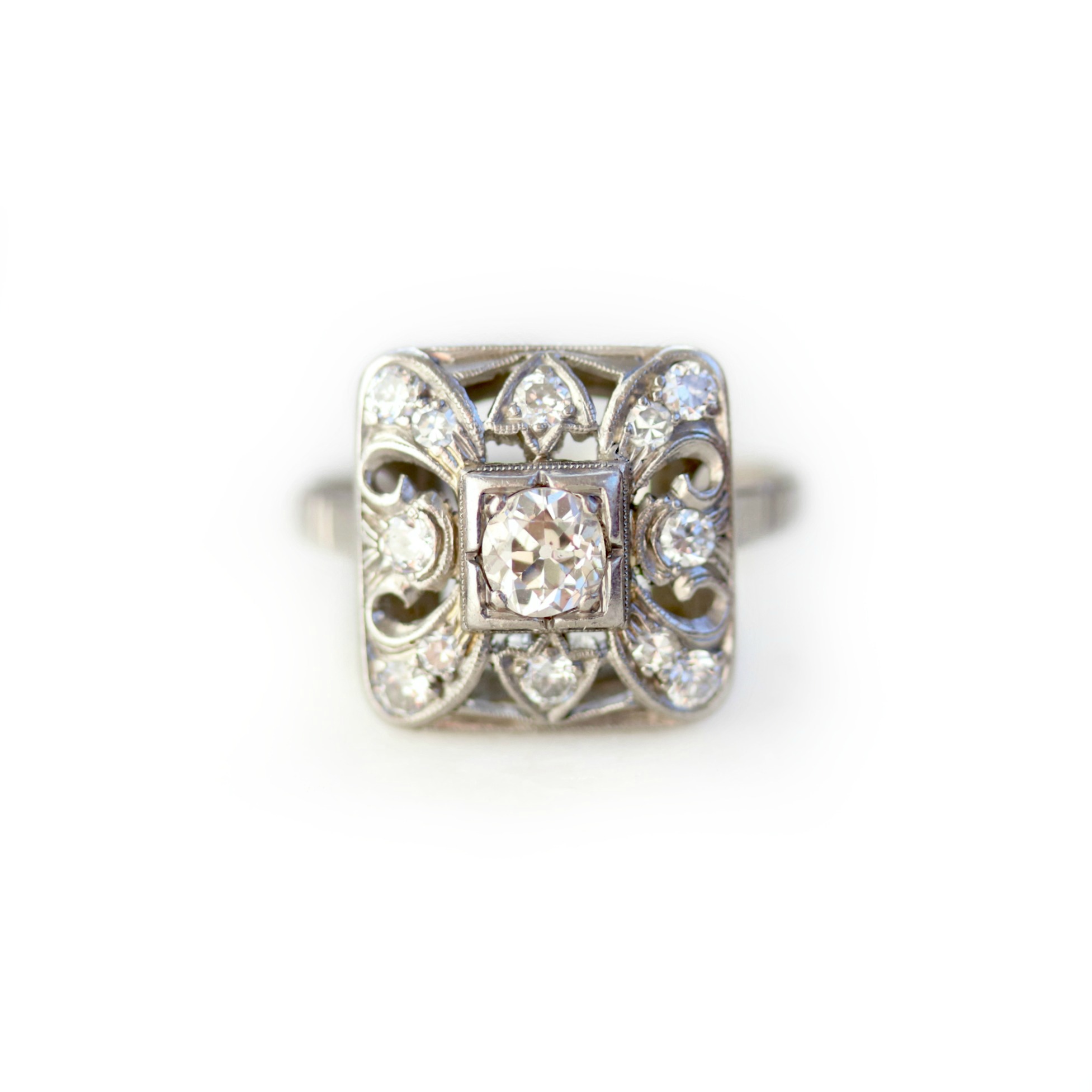 sold out
The Stevie Ring
The Stevie ring is a striking square topped platinum and Diamond ring from the early 1900's.
Materials: platinum and thirteen Diamonds (9 old euro cuts and 4 single cuts). Center old euro cut Diamond is approx. 0.2 carats, eight smaller euro cuts are approx. 0.24 tcw and four single cut diamonds are approx. 0.01 tcw. Top of ring measures 13 mm x 12.75 mm.
Currently a size 5.75. Please contact me for resizing options.
Restored with love in the Circle City.
Ready to ship.
Your ring will arrive in a natural linen ring box perfect for gifting and keeping safe.
A portion of the proceeds from this purchase will be donated to Midwest animal shelters and rescue groups to benefit animal welfare.