Rose Cut Parti-Sapphire and Pearl Petal Drops in 14k yellow gold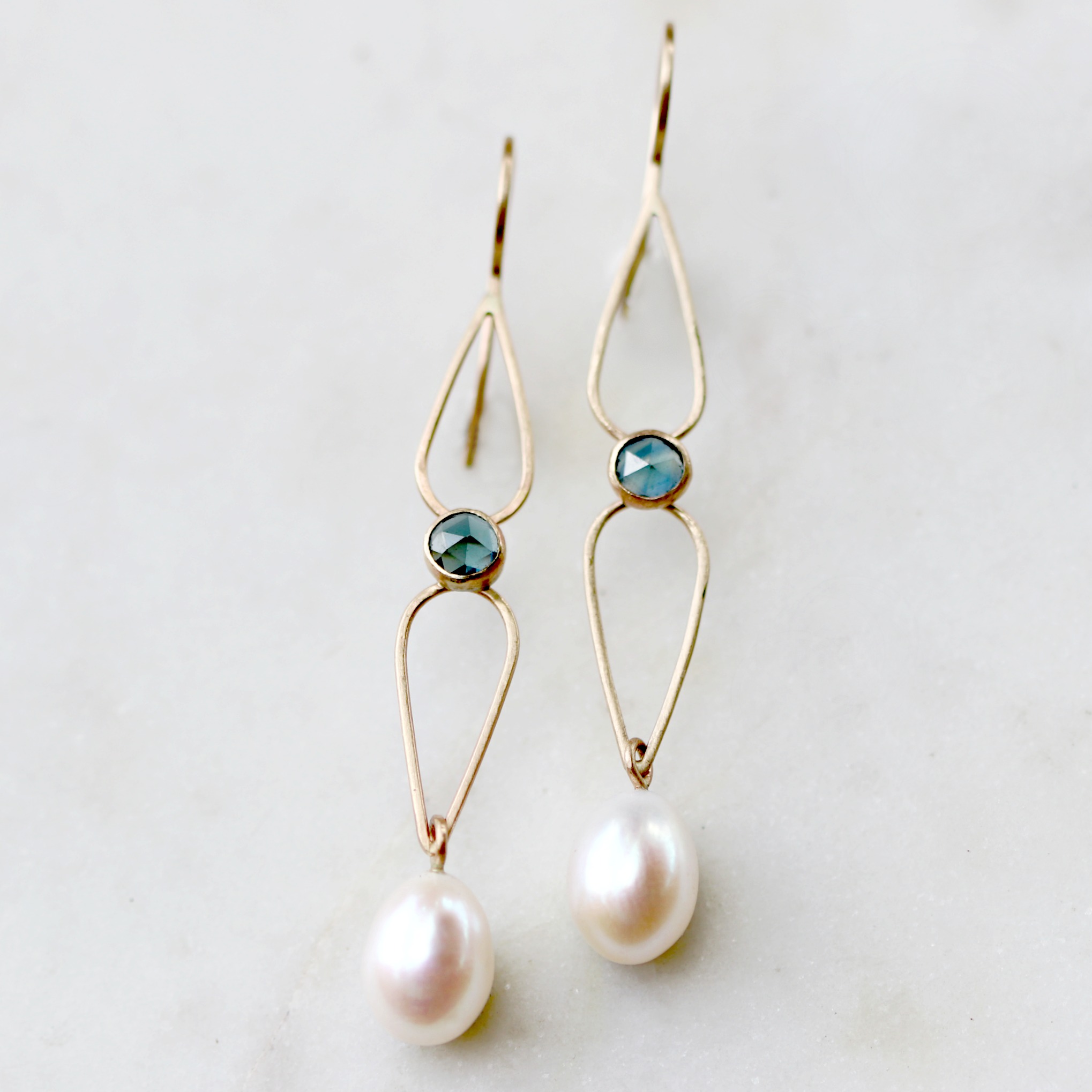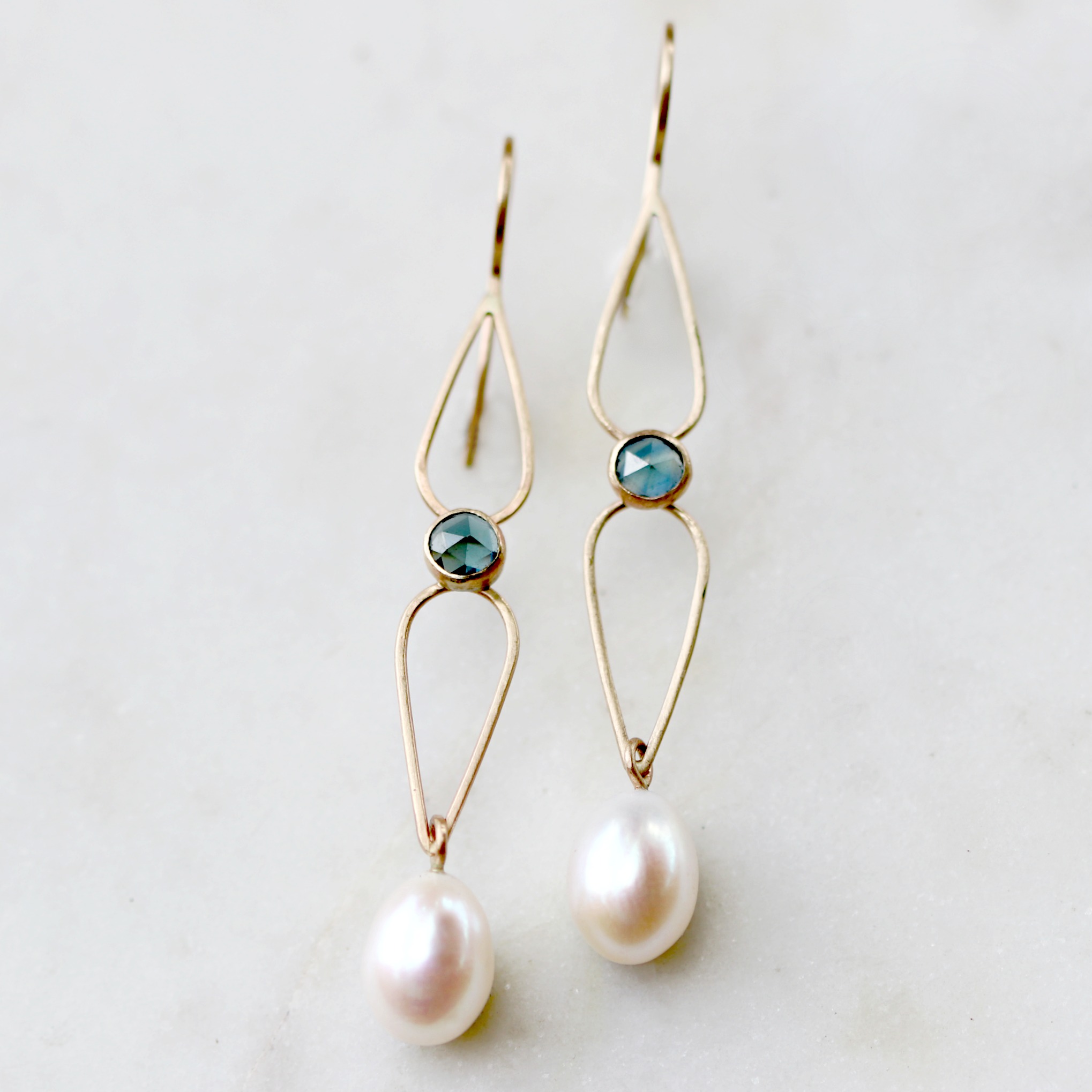 Rose Cut Parti-Sapphire and Pearl Petal Drops in 14k yellow gold
These lightweight petal drops feature a gorgeous pair of rose cut parti-sapphires and a luscious pair of top quality freshwater pearls.
Materials: 14k yellow gold, sterling silver bezel backing, 1.2 carats of rose cut round parti-sapphires and a pair of AAA quality freshwater pearls.
Earrings dangle approx. 2.5 inches long.
Each gemstone and Diamond is hand selected for quality and uniqueness. They are never colored and are are always ethically sourced or reclaimed.
Handmade with love in the circle city.
Ready to ship.
A portion of the proceeds from this purchase will be donated to Midwest animal shelters and rescue groups to benefit animal welfare.