Pink Sapphire And Watermelon Tourmaline Leaf Drops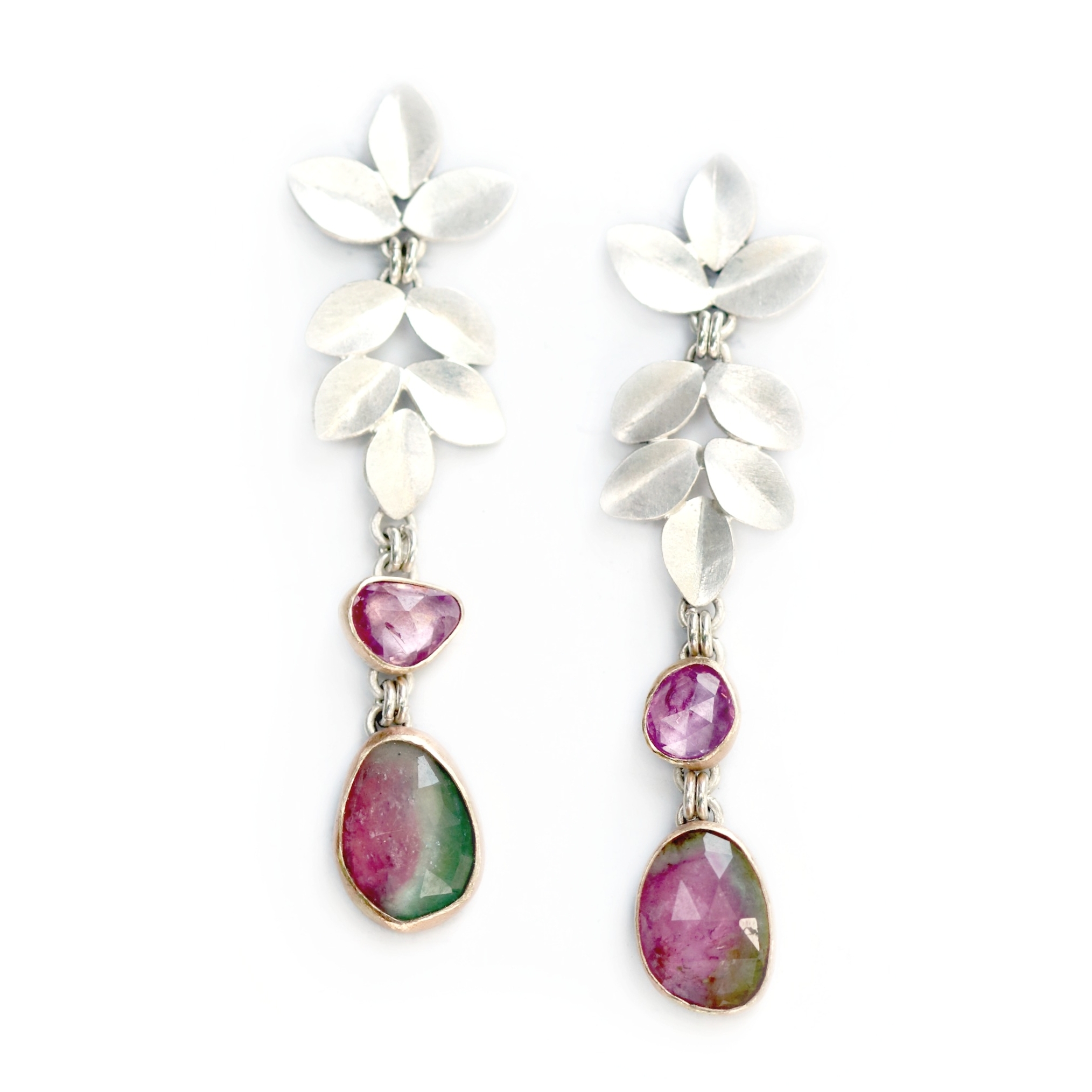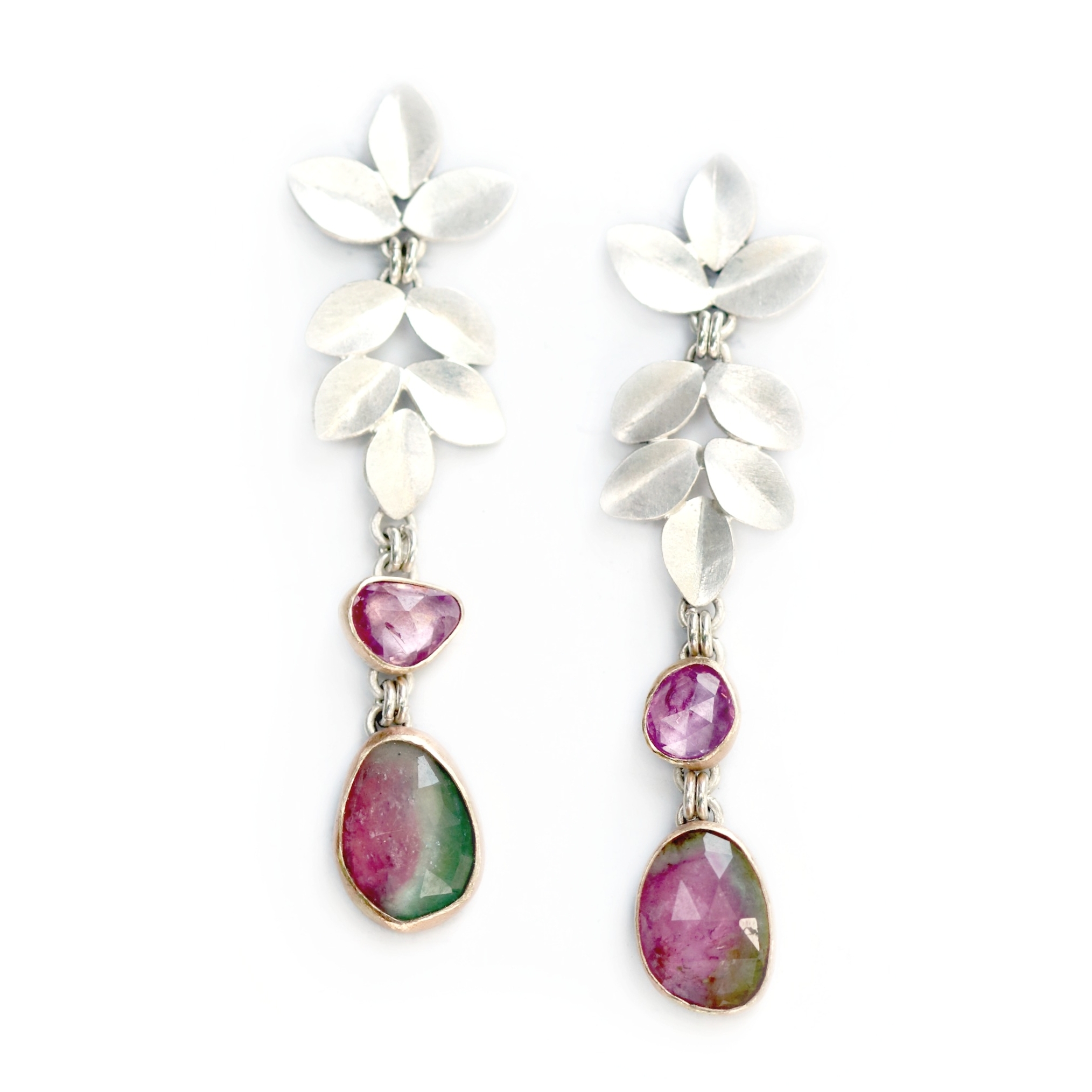 Pink Sapphire And Watermelon Tourmaline Leaf Drops
Cascading leaves feature pink Sapphire and watermelon Tourmaline drops.
Earrings dangle approx. 2 inches long.
Each gemstone and Diamond is hand selected for quality and uniqueness. They are never colored and are are always ethically sourced or reclaimed.
Materials:
sterling silver, 14k yellow gold, 1.4 carats of pink Sapphire and 4.86 carats of watermelon Tourmaline.
Handmade with love in the circle city.
Ready to ship.
A portion of the proceeds from this purchase will be donated to Midwest animal shelters and rescue groups to benefit animal welfare.